This past weekend was Alumni Reunion at Alfred University. I made the drive out with a buddy for the event.
The highlight of the weekend (other than seeing everyone again) was the two Pethan performances. Pethan, of course, is the best band that you've likely never heard of. The performances were streamed to an adoring audience of several on the internet.
The shows were archived here:
Friday Night (2013-06-07)
Saturday night (2013-06-08)
Unfortunately, the audio quality leaves a bit to be desired, but the shows were quite a lot of fun.
Thanks to AU for throwing a fun reunion!
Edit:
One more Pethan Video: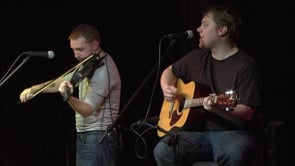 I also participated in the 5k that the University hosted.